YONG HENG 30MPa Air Compressor Pump PCP Electric Air Pump For Airgun Scuba Rifle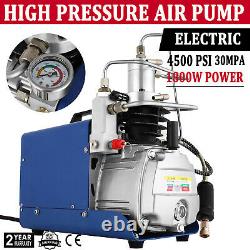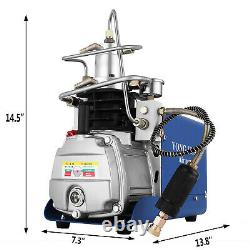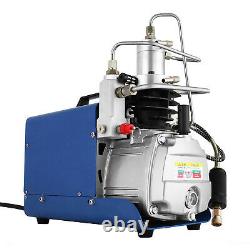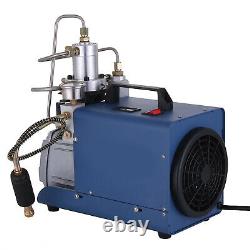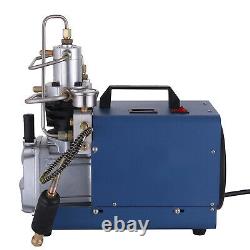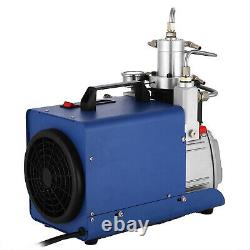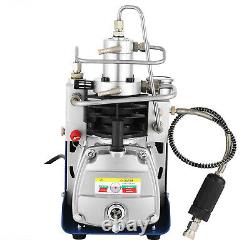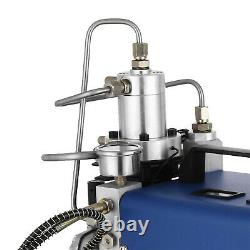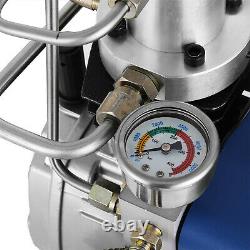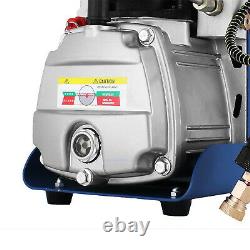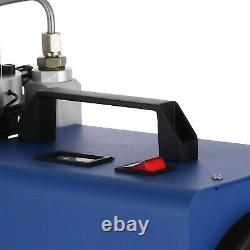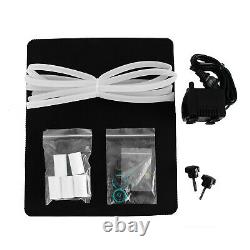 Better price, Top Quality, expert Service support. Live demo of multiple products.
High Pressure 30Mpa electric pump can be used for fire fighting, air soft, paintball, leakage detecting, pressure-tight test, automobile tyres, etc. Take out the product; install the hose at the air outlet. Note: gasket is needed, or air leakage might exist. Connect 2 cold water pipes and connect them to the water pump.
Note: the lower pipe connected to the water pump is water inlet; sinking pump is used in this product. The water pump should be immersed in water for using. Install the pressure relief valve screw; pressure relief valve screw is installed at the pressure relief hole under the hose. The blow-down valve is installed at the. Drain outlet of the first air chamber block.
Immerse the water pump in water and switch on the power. Connect the container need to be inflated, make sure the connection is correct. Screw up the screws of the blow-down valve and pressure relief valve. Switch on the power ant the machine operates. Note: when the machine is operating, the water must operate correspondingly, or the product might be damaged due to overheated, personal harm may even occur.
After the inflation is completed, screw of the pressure relief valve should be firstly loosen, then the power is to be switched off, by doing so, high pressure. Air backlash caused due to sudden failure of power supply would be avoided, which could lengthen lifetime of the product, as well as discharge high pressure air in the machine. Please use the power supply according to the parameter table.
If abnormal noise occurred during the using of the product, please stop using it instantly and check the cause. The product should be placed at a place that it couldn' t be touched by children. Please do not use it in moist and flammable place. Please do not modify it arbitrarily, disassembling and repair by non-technical personnel is not allowed.
Make sure the socket could withstand a currentgreater than 8A before using it, or the circuit might be burnt, the product might be damaged and the dangers may be caused due to overload of the socket. Please do not touch the head section after the machine was just being used, so as to not beburnt by high temperature. Please do not leave without authorized, or the product might be damaged by increasingly rising pressure, sustained overload motor, even halt due to the operation pressure has reached but it is not turned off timely.
When it is used for inflating slightly larger container, the cooling water should be changed every 30 minutes, in this way, the cylinder. Temperature could be better controlled. The machine oil should be checked regularly, make sure the oil level is above the upper edge of the red point. If color of machine oil becomes dark and black, it should be changed in time.
Air Flow Rate : 40-50L/MIN; 1.5-1.8CFM. Material of Cover : Cast Aluminum. Shout down : Manual stop/automatic stop(for optional). Lubricating oil : ISO VG46 or AW 46.
Air hose connection : 8mm quick connect fitting. The product has you anticipated outstanding quality and convenience. The product is equipped with high pressure rubber hose, to apply to multipurpose use.
Superimposed double-cylinder two-stage compression used by this product has the feature of large displacement, quick air inflation, which could be not only used for diving fire cylinder, but also could be used in car, lorry, truck and other automobiles. One machine serves several purpose, with a wide application range. A universal fast connection and charging connector is accompanied with the machine, in addition to inflation bottle, it could also be used for cars, motorbike, electric vehicles and other vehicles. Range of application For fire fighting, diving, leakage detecting, pressure-tight test, automobiles, etc.
The pressure value can be set arbitrarily, and it will stop automatically when it reaches the set pressure. 30Mpa Electric Compressor Pump X 1.
Pressure relief screw X 2. All items are dispatched from our warehouse in CANJAL. We seeks to sell the greatest value products on the market. These items should be of an acceptable quality, fit for purpose, and matching their description. We have a highly experienced engineering and technical team who specialise in researching and developing all our products. We benchmark our products against high standards and that's why our customers keep coming back. We never want our customers to wait for parts, we have plenty of parts available for every product. Please contact our customer service team immediately if. You changed your mind and wish to request a return.
Please do not return or post items before obtaining instructions from us. This also applies to orders cancelled while in transit.
Please make sure that item has NO man-made sabotage. Used items will not be accepted for return. We will require a picture of the damaged part for verification.
The item "YONG HENG 30MPa Air Compressor Pump PCP Electric Air Pump For Airgun Scuba Rifle" is in sale since Monday, December 21, 2020. This item is in the category "Business & Industrial\Hydraulics, Pneumatics, Pumps & Plumbing\Pumps & Pump Accessories\Other Pumps".
The seller is "best-homepro" and is located in CA & NY. This item can be shipped to United States.
Brand: YONG HENG
Model: 30Mpa
MPN: RS-32
Air flow rate: 50L/MIN(13.2GPM)
Type: High Pressure
Motor Power: 1.8KW
Cooling System: Water Cooling
Charge pressure: 30MPA
Power: 110V 60HZ
Working Pressure: 300BAR 30MPA 4500PSI
Size: 36 X 18 X 37CM
Warranty: 5 years
Inflating Speed: 2800R/Min
Noise: MAX 78DB
Compression Stage: Two Stage
Lubrication Mode: Splash Type
Material of Cover: Cast Aluminum
Test Inflating Result: It takes 12 mins to fill full 1L tank to 300 BAR
Oil: No. 46 Anti-wear Hydraulic Oil (vg46 or aw46)