Hatsan NeutronStar Synthetic QE PCP Side lever Pellet Air Rifle &Included Bundle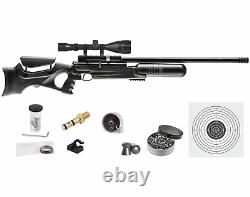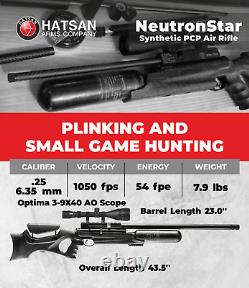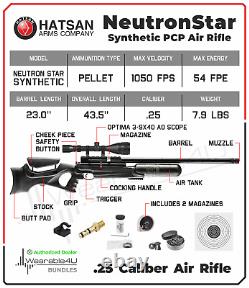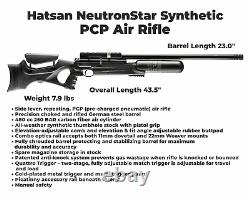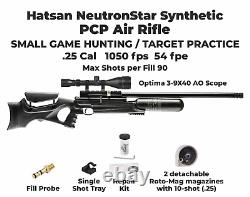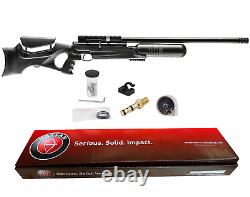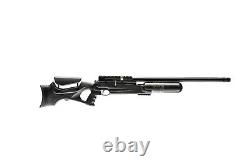 These describe Hatsan's NeutronStar Synthetic Air Rifle best. This PCP is a side lever air rifle loaded with premium features and is one of 2 air rifles we offer with a free-floating barrel. Keeping accuracy and durability in mind, the NeutronStar sports a 23-inch, free-floating, fully shrouded, precision choked, and rifled German steel barred.
Featuring Hatsan's 2-stage, fully adjustable, match Quattro trigger (adjustable for travel and load), an elevation adjustable cheek comb, and an elevation & fit angle adjustable buttpad. The NeutronStar Synthetic can be customized to fit nearly any shooter's preferences. Now available with an all-weather, synthetic stock with a thumbhole.