HATSAN Jet I Black. 25 cal PCP Air Pistol Converts to Air Rifle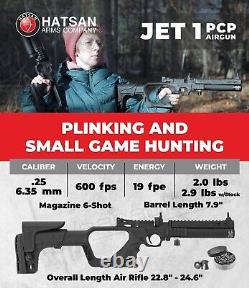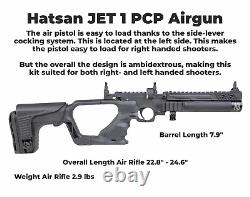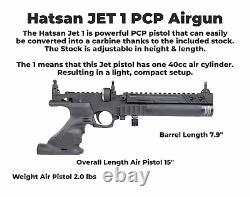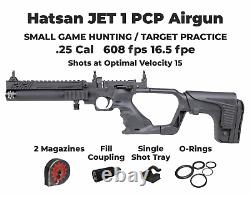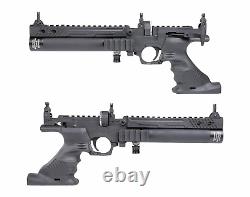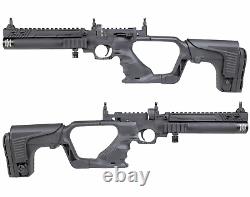 The Hatsan Jet 1 is powerful PCP air pistol that can easily be converted into a carbine thanks to the included stock. The Stock is adjustable in height & length. The 1 means that this Jet air pistol has one 40cc air cylinder. Resulting in a light, compact setup. The air pistol is easy to load thanks to the side-lever cocking system.
This is located at the left side. This makes the air pistol easy to load for right handed shooters. But the overall the design is ambidextrous, making this kit suited for both right- and left handed shooters.
It has 3 flip-up sights built into the frame. And two rear sights, which are optimized for either air pistol or carbine shooting. On the sides are 22mm picatinny/weaver rails for mounting accessories like lasers or lights.