Hammerli Pneuma Elite 10 5.5mm/. 22cal PCP With extra air tanks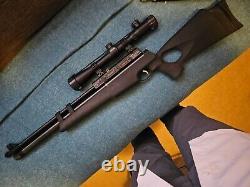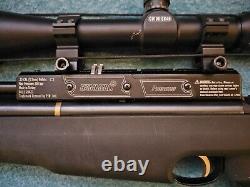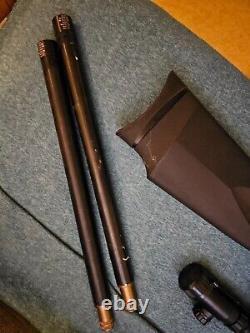 The Hämmerli Pneuma Elite 10 PCP Air Rifle is a powerful and extremely accurate PCP pellet rifle. The rifle features a 2-Stage adjustable trigger breaks crisp and clean. The polymer thumbhole stock is extremely comfortable, and the recoil pad is vertically adjustable for proper eye alignment. The rifle's fiber optic front and rear sights are both adjustable, and the rifle also features an 11mm rail for mounting optics. The Pneuma Elite 10 features a reliable sidelever bolt design to easy load single pellets.
The rifle can be pre-charged up to 200 bar (2,900 psi), which provides approximately 25-30 quality shots per cylinder. Length of Pull: 14.5. Max Muzzle Velocity: 1200 FPS. Sights: Fiber Optic Front; Fiber Optic Adjustable Rear.