Gamo Arrow PCP. 22 Cal. 10rd Pellet Air Rifle, 900FPS, Black 600005P54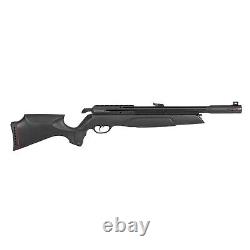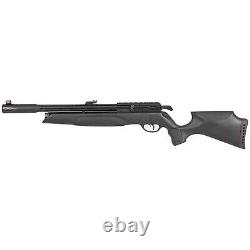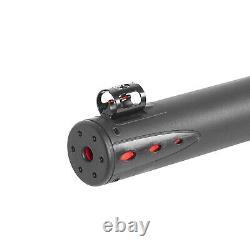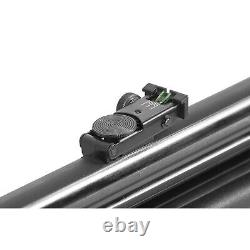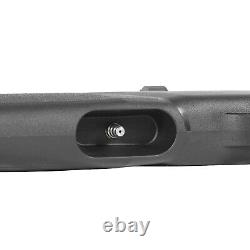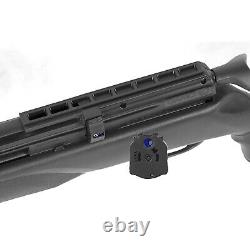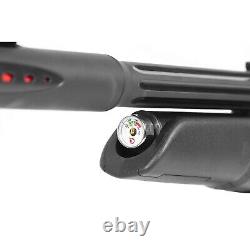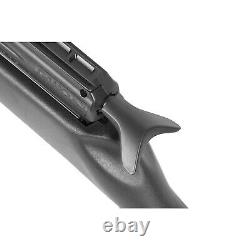 10rd Pellet Air Rifle, 900FPS, Black - 600005P54. 22 features the quietest noise suppression technology from GAMO, the Whisper Fusion.
This air rifle is a 60 shot straight-loading PCP air rifle. The Arrow is a highly efficient PCP air rifle capable of firing up to 60 pellets without reload. Its ambidextrous, straight loading handle system ensures a fast and satisfying shooting experience for users of all skill levels.
It shoots up to 900 feet per second in. And uses the 10X Quick-Shot. 22 features 10X rotary magazine that holds 10 pellets, and the Straight Charging Handle System for ergonomic and ambidextrous reloading. This new PCP rifle from GAMO features a 128cc air tank that provides up to 60 shots of autonomy. Its highly efficient inner mechanism extends the gun's sweet spot, so you get superb accuracy longer.
The fully integrated pressure gauge precisely shows the gun's inner air pressure. In addition to the best in velocity and accuracy, the new Arrow PCP.
22 airgun is also quieter than you think. GAMO's Whisper Fusion technology incorporates a double-integrated sound moderator so the pellet travels through two different chambers to compress the sound and prevent the noise expansion. Straight-Pull Action Pre-Charged Pneumatic Air Rifle. 10X Quick-Shot Rotary Magazine, 10 Pellet Capacity. 20.08 Metal Jacketed Rifled Steel Barrel. Velocity: 900 fps with Alloy Pellets. Powerplant: Pre-Charged Pneumatic with Quick Fill Foster Connector. Shots per Charge: Up to 60. Whisper Fusion Noise Dampening Technology.
Trigger Pull: 2.6 lbs. Automotive-Grade Glass-Filled Nylon, All-Weather Stock. Non-Slip Textured Checkering on Grip and Forearm.
Length of Pull: 14.57.