Benjamin Armada 22 Caliber PCP Rifle Kit BTAP22SX Dependable High Quality New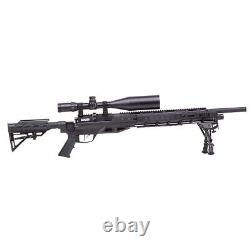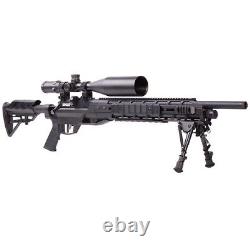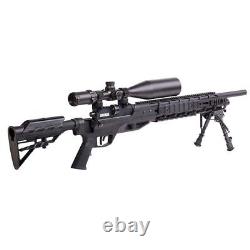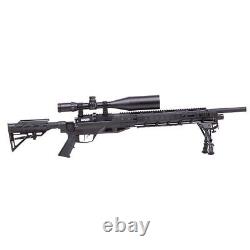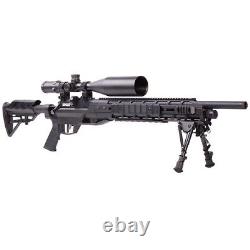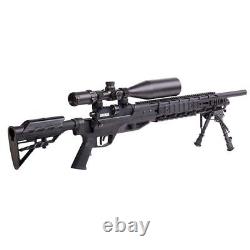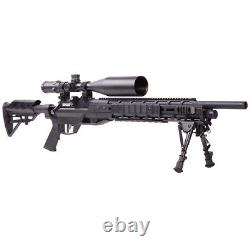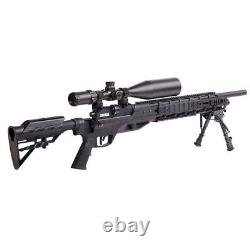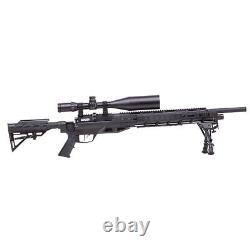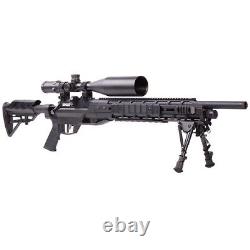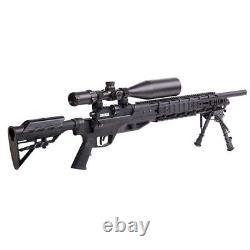 22cal PCP Powered Pellet Air Rifle with 4-16x50mm Scope. THE ARMADA IS BUILT IN AMERICA AND DELIVERS VELOCITIES OF 1000 FPS WITH 32 FOOT POUNDS OF ENERGY, MAKING IT AN IDEAL SMALL GAME RIFLE AND TARGET SHOOTER. IT INCLUDES A 10-SHOT MAGAZINE, FULL SUPPRESSION AND GETS OVER 30 SHOTS PER FILL.
THE RECEIVER FEATURES A MACHINED PICATINNY RAIL AND THE BOLT IS REVERSIBLE FOR LEFT-HANDED SHOOTERS. AN ON-BOARD GAUGE FOR MONITORING AIR PRESSURE AND A CRISP TWO-STAGE TRIGGER MAKE THIS A WORTHY ADDITION TO YOUR GUN COLLECTION. BACKWARDS COMPATIBLE WITH MIL-SPEC AR-15 GRIPS AND STOCKS.
MACHINED RECEIVER FEATURING 5 INCHES OF PICATINNY RAIL SPACE. DELIVERS OVER 30 CONSISTENT SHOTS PER FILL. ADJUSTABLE BIPOD: 6" TO 9". 10-ROUND MAGAZINE DELIVERS FAST FOLLOW UP SHOTS. MAGPUL M-LOK SLOTTED ALL-METAL HANDGUARD. CENTERPOINT 4-16X50MM SCOPE WITH CO-WITNESS RINGS AND SUNSHADE. LEAD PELLET VELOCITY UP TO 1000 FPS.