Air Arms S510 XS Tactical. 177cal PCP Air Rifle, 1035fps, Black S510K17FX20RMO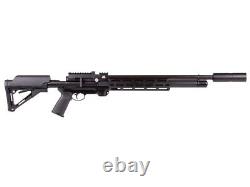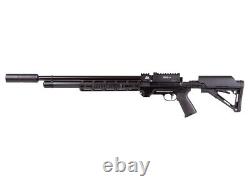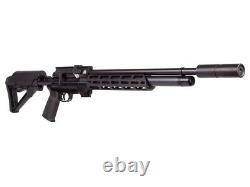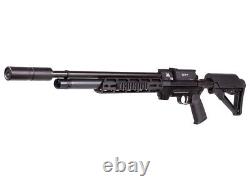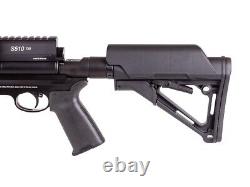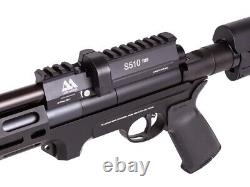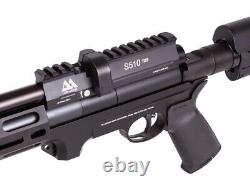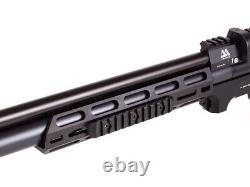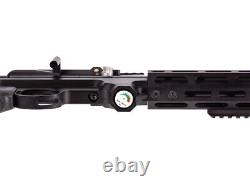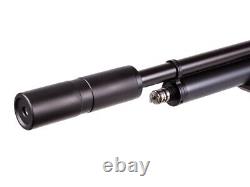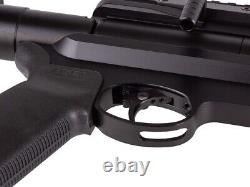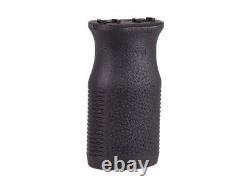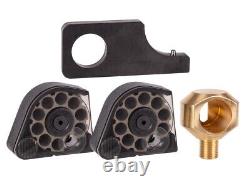 Air Arms S510 XS Tactical. 177cal PCP Air Rifle, 1035fps, Black - S510K17FX20RMO. The Air Arms S510 XS Tactical PCP Air Rifle is designed using the S510 action as a starting point and answers the call for a contemporary tactical stock version of the popular and accurate line of versatile air rifles. Capable of up to 20 FPE in.
177, it delivers excellent performance for small-game hunting and target shooting. The main upgrade this air rifle receives compared to previous versions in the same family is the tactical stock. Built using international specifications for maximum interchangeability, it features compatible removable components to provide extreme flexibility. The forearm of the S510T has M-LOK slots on both sides and on the bottom, so shooters can add a variety of accessories such as bipods, flashlights, and lasers, and the CTR buttstock with raised cheekpiece is adjustable for multiple lengths of pull using a simple lever.
An M-LOK compatible, 11-slot picatinny rail section is included for additional versatility in adding accessories, and the air rifle also includes an compatible textured removable pistol grip, in addition to a textured removable M-LOK vertical foregrip. In order to facilitate mounting a scope, a Picatinny optics rail sits atop the receiver. Similar to the standard S510 XS, the Tactical version is fully-regulated and power adjustable as well as a two-stage adjustable trigger for consistent results and a crisp and predictable break.
The included moderator is a new design specifically for the Tactical model and coupled with the fully-shrouded Lothar Walther barrel ensures an ultra quiet shooting experience. Sidelever with biathlon style drop down for easy operation. Magpul CTR adjustable buttstock with raised cheek piece and rubber buttpad. 2-stage adjustable trigger with safety. 250 BAR / 3,626 PSI fill pressure. Fully-shrouded Lothar Walther barrel with new Tactical moderator. M-LOK forearm slots on 3 sides. 11-slot forearm Picatinny accessory rail.
Overall length (buttstock extended): 42.1", (buttstock retracted): 38.8". Includes 2 rotary magazines and Air Arms Fill Connector.
Please note: The Moderator on the rifle can NOT be removed. Airsoft Guns unless they follow CA SB199 requirements. 18 caliber must have a velocity of less than 700 FPS or an Illinois Firearms license is required. Silencers, baffles, mufflers or suppressors...
Internal, removable or non-removable (does not include fake suppressors). Pellet guns & BB guns. Are considered firearms per NJ state law.
Airsoft guns may be restricted by some local laws. It is up to you to determine if airsoft guns may be owned/possessed/used without special permits in their locale. New York City & it's 5 boroughs: Manhattan, Brooklyn, Bronx, Queens & Staten Island incl. ZIP Codes 100xx-104xx, 111xx, 112xx-114xx & 116xx. Locking Folding Knives with blades longer than 4 inches.